With today's technology, it is possible to follow the movements of your vehicles and drivers instantly and retrospectively. You can control all your vehicles as well as your drivers from your seat or from a single center, from a single screen.
In this way, you can make decisions based on the performances of your drivers and have detailed information about the expenses of your vehicles. Navigational Mobile Vehicle Tracking Systems offers you an uninterrupted vehicle tracking service and produces customized solutions for companies.
Vehicle Tracking Systems is a technology developed to understand and learn information such as where the vehicles are, how they are used, which route they take, and idle times along with time information.
With this technology, companies can check whether their vehicles are used according to their purpose, reduce fuel costs, control maintenance costs of their vehicles, and observe driver behavior.
Vehicle Tracking Systems helps your business reduce your costs while increasing efficiency on vehicles.
You can warn your drivers in situations such as speed, revs, idle and give trainings to your drivers to minimize the accident rate. In this way, you can take precautions against the negative effects of loss of life and property. In cases such as stolen, you can block the engine of your vehicle and ensure security by locating.
Vehicle Tracking Systems allows you to monitor your vehicles instantly and retrospectively on all devices such as computers, smartphones and tablets connected to the Internet via satellites. Vehicle Tracking Systems, which can be used in every vehicle (passenger, light commercial and heavy vehicle), provides detailed information about the location of your vehicles by mail and notification thanks to GPS satellite systems. It allows you to control the misuse of your vehicles.
You can limit the speed, fuel and cycle usage of your vehicles through Seyir Mobil technologies. When these limitations are tested with limits, you can request to receive a report as a report.
You can access detailed reports of your vehicles from anywhere you are connected to the Internet, and you can be informed via SMS and e-mail if you wish.
How Does Vehicle Tracking

Work?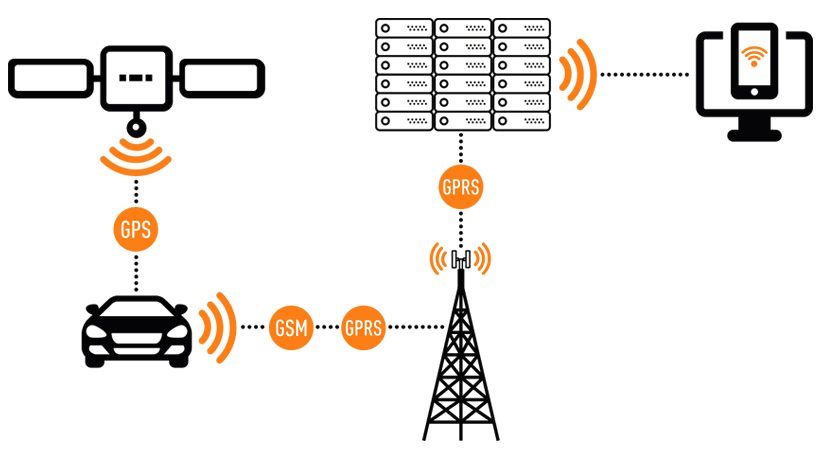 Vehicle Tracking Systems works by converting satellites and signals from these satellites into understandable data. So technically how does Vehicle Tracking Systems work?
Vehicle tracking systems; It works in a system consisting of GPS, GSM / GPRS, digital maps and special software. Mobile data devices (M2M) attached to vehicles transmit two information they receive from GPS satellites (the real time when the satellite signal is sent and the satellite's position in orbit at the time the signal is sent) to the control and contact center over the GSM / GPRS network.
In addition to location and time information, telemetry information such as temperature / coldness can also be read through the system with connected sensors. Incoming information is saved on Seyir Mobil system servers and users can access any kind of data through the system. This structure constitutes the basic operating logic of vehicle tracking systems.
About Our Products And Solutions
Consult Seyir Assistant to choose between Seyir Mobil solutions and products and to get information!
Consult the Navigation Assistant